4.29.0
The Google Maps service has finally arrived on your iPhone! You can now download Google Maps - Navigation & Transit free for iPhone to travel the world

Google's map and navigation system for iPhone
Google Maps is the navigation and maps application by Google, and the most popular application on iPhone and iPad to find directions, get your bearings or simply find out how to get to your destination, using different transport systems, and knowing how long it's going to take you.
Discover the world through Google Maps - Navigation & Transit.
Travel the world using complete, clear and accurate maps. With the navigation system, you can move freely, specify routes and itineraries or use the integrated local search: search for all sorts of indications, see reviews and opinions from other users and sync with your computer.
A brand new Google Maps experience on your iPhone.
Other features of Google Maps for iPhone and iPad
Voice-guided navigation.
Public transport and real-time traffic information.
"Street View" function with satellite images and 360-degree panorama.
Discover and explore interesting nearby places.
Save your favorite places.
3D virtual tours and museums and other interior spaces.
Visit any city in the world from the palm of your hand.
Enjoy the varied and useful services in Google Maps for iOS. Get your bearings with the best mobile mapping and navigation application, fully renovated and updated. Download Google Maps free for iPhone!
What's new in the latest version
Find out how busy a place is or the average time a person spends there.
Requirements and additional information:
Compatible with iPhone, iPod touch and iPad.
Requires iOS 8.0 or above.
Antony Peel at Google +
Images Google Maps - Navigation & Transit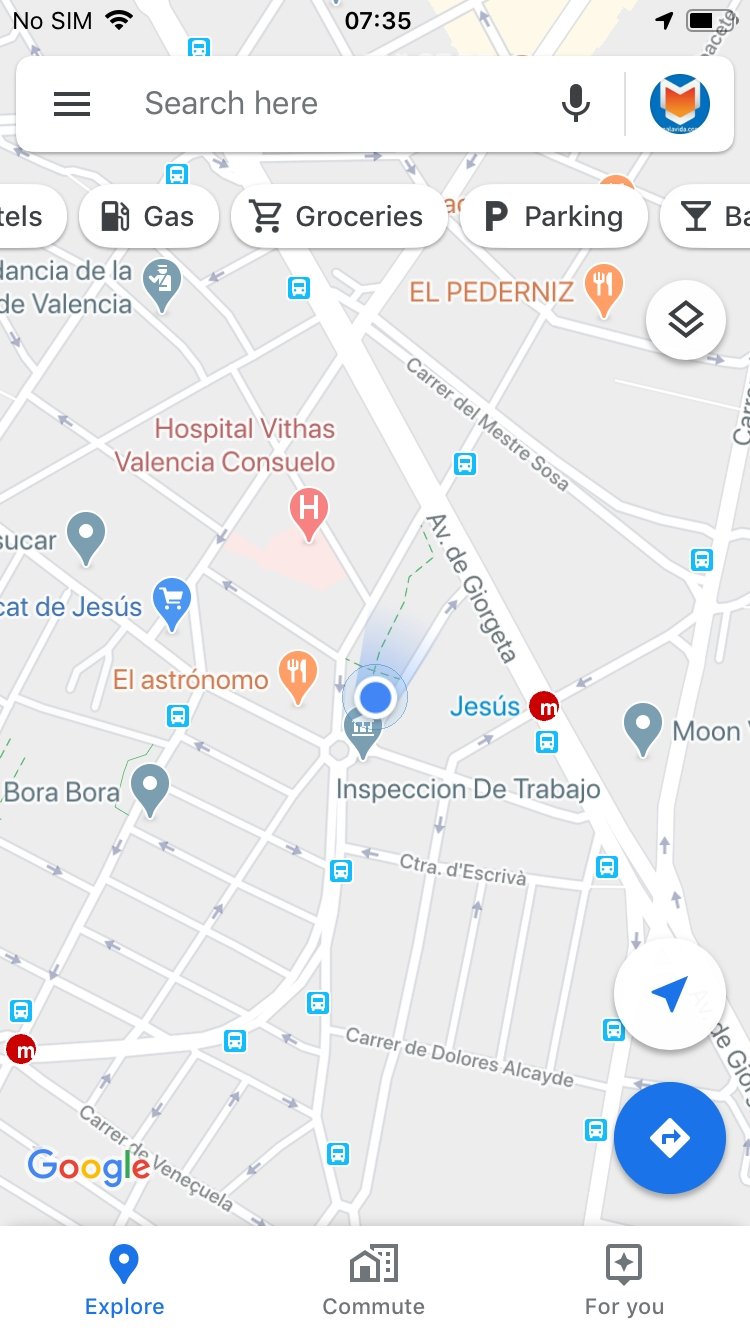 Google's map, location and GPS navigation application